QQuake
Faunalia and North Road, in collaboration with Italian Institute of Geophysic and Vulcanology (INGV) have developed a QGIS plugin to manage earthquake historical and current data.
The QQuake plugin is born!
The simple interface allows the users to easily dowload the data: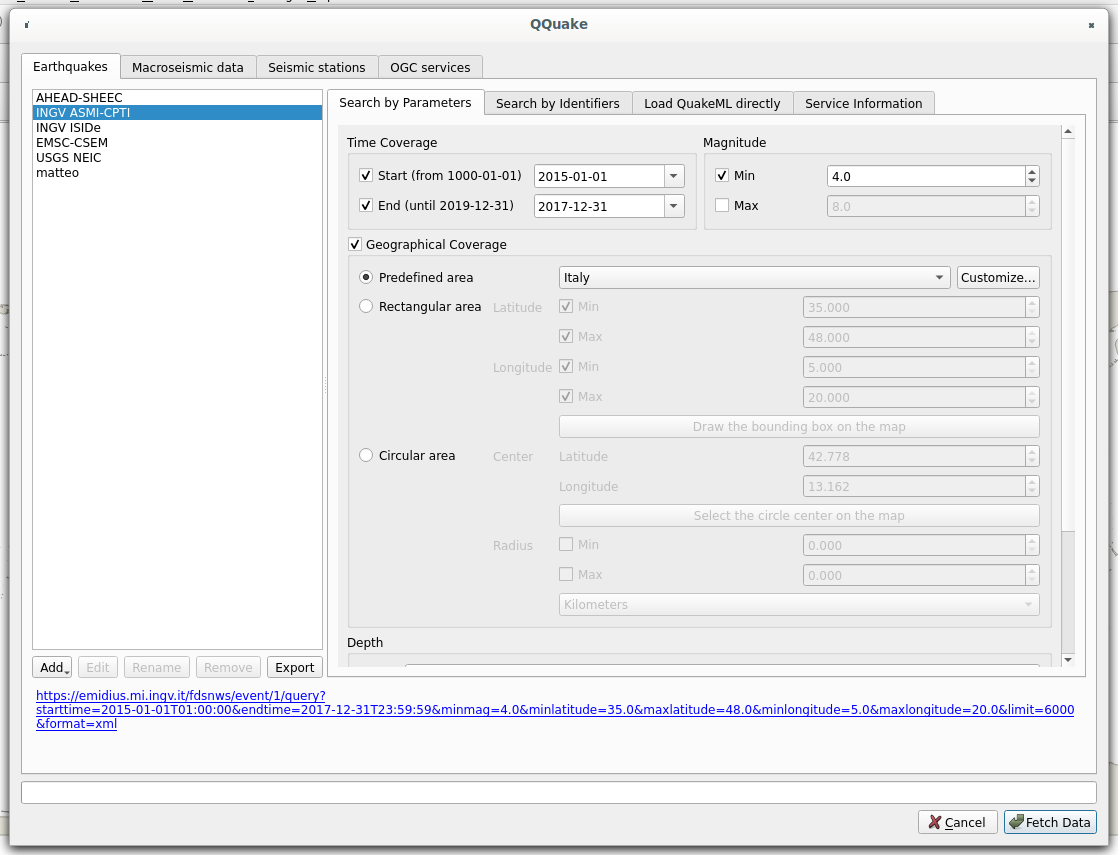 Just choose the area, the time range, the minimum and maximum magnitude and finally the service and with a single click you will have the related earthquake points in QGIS: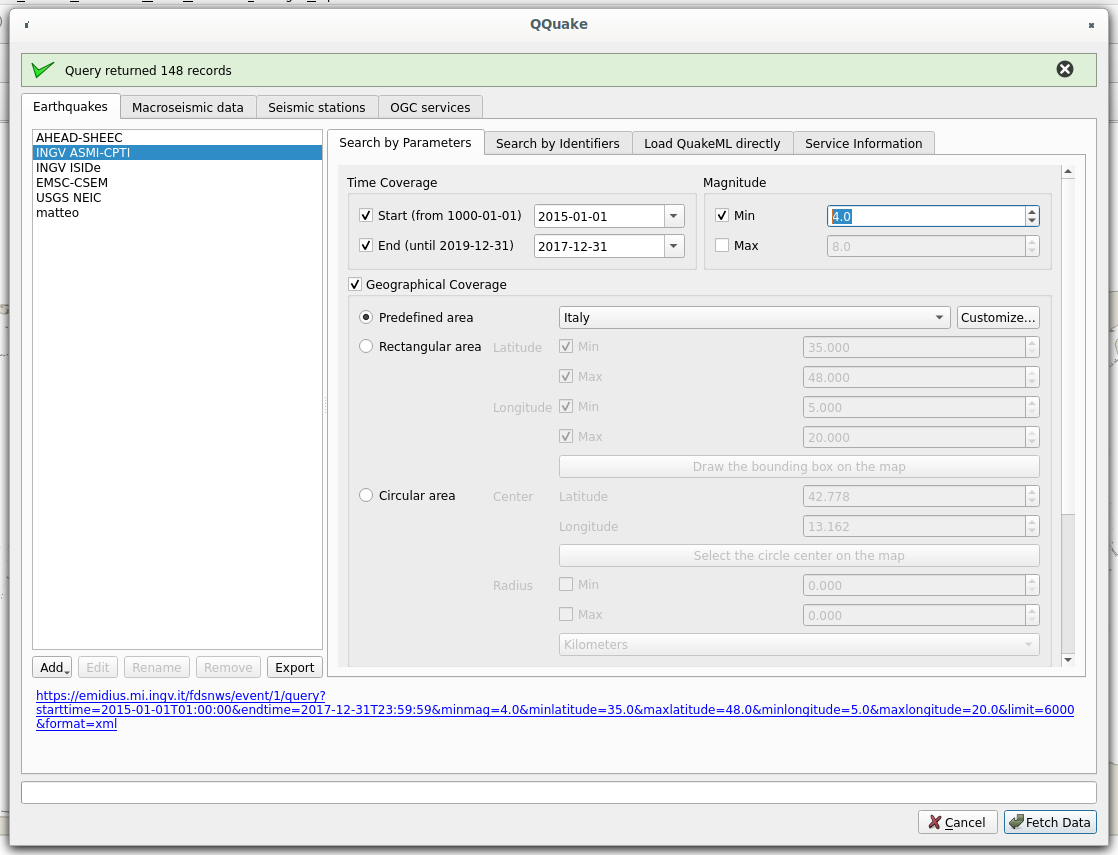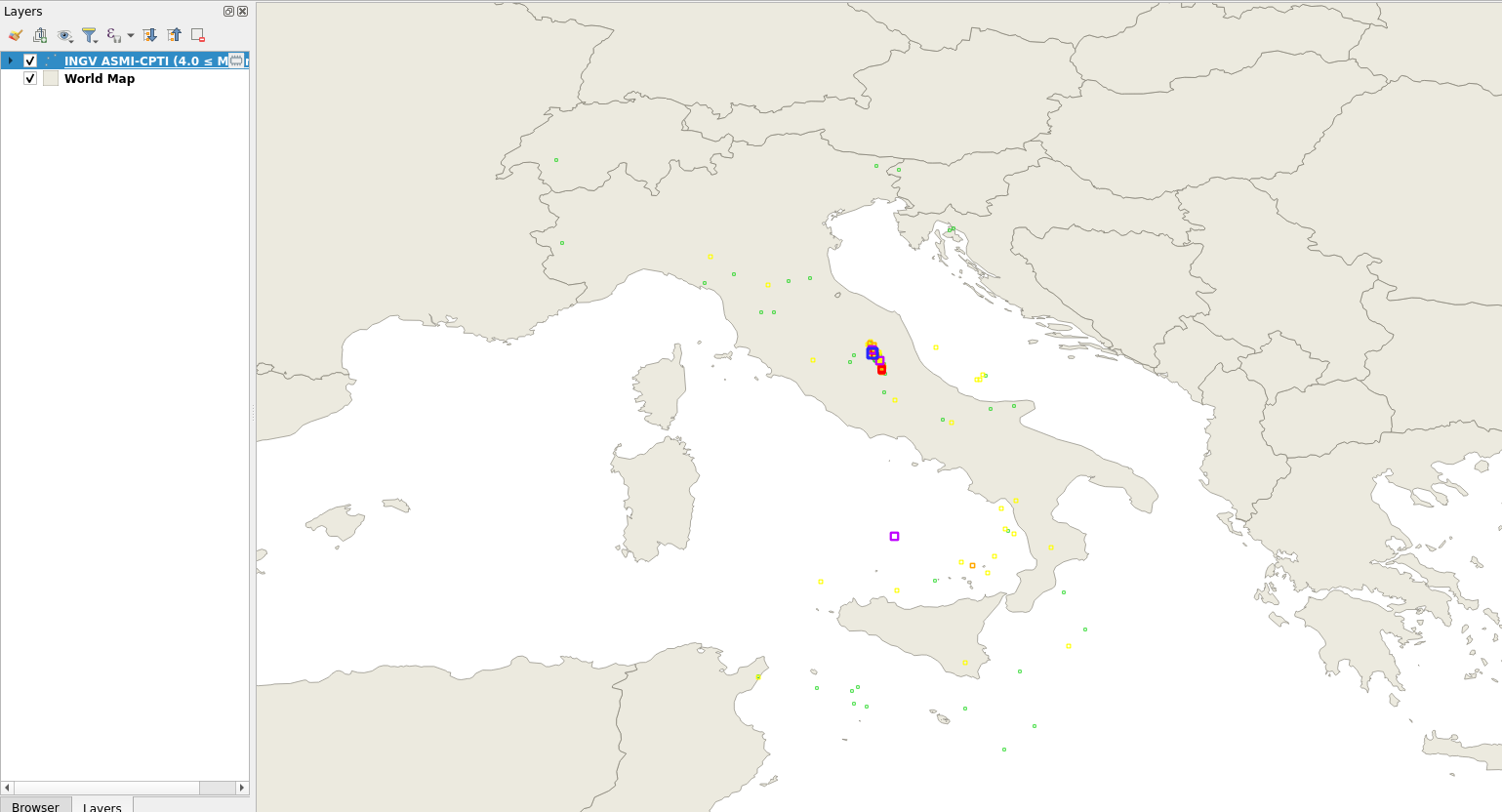 Have a look at the QQuake Project page.
Enjoy!
Paper
Related to the plugin we have also published a paper available on Frontiers in Earth Science.
Locati M, Vallone R, Ghetta M and Dawson N (2021) QQuake, a QGIS Plugin for Loading Seismological Data From Web Services. Front. Earth Sci. 9:614663. doi: 10.3389/feart.2021.614663
Special thanks to Mario Locati and Roberto Vallone.